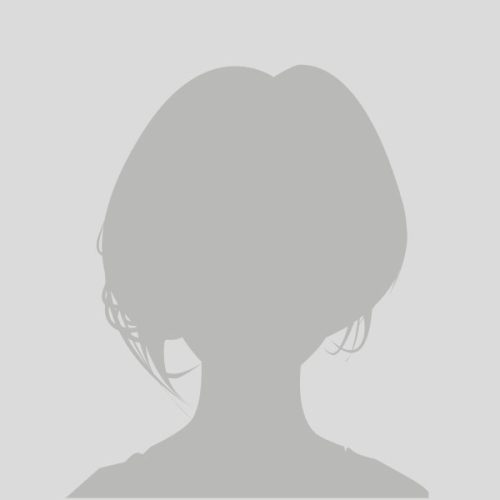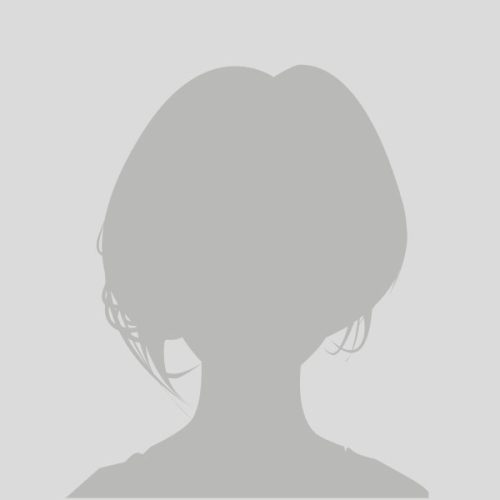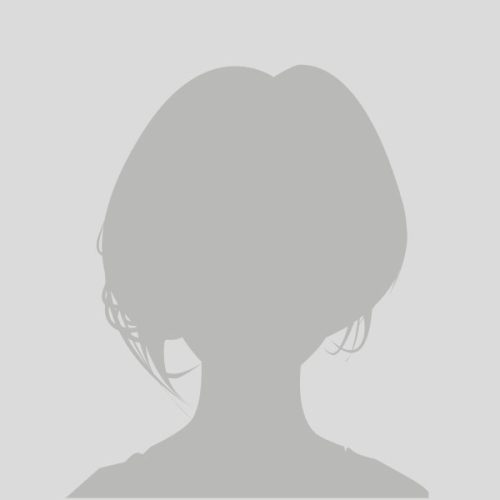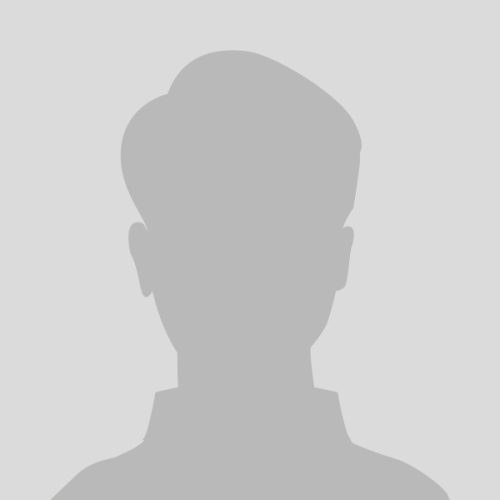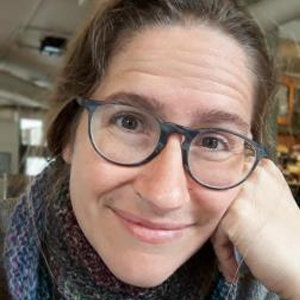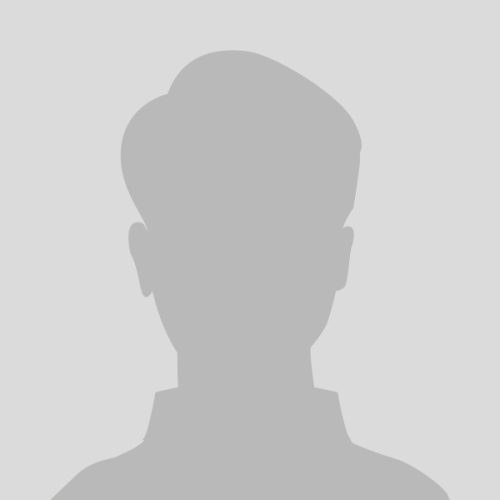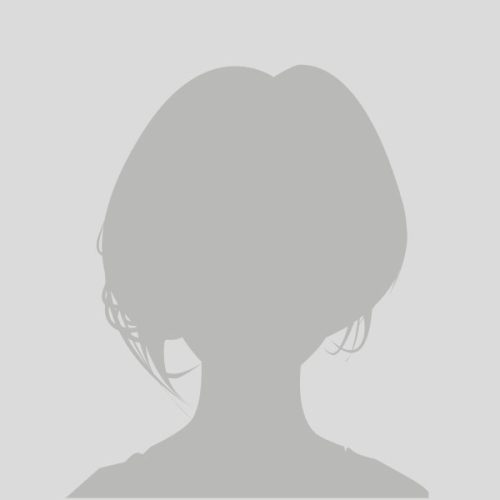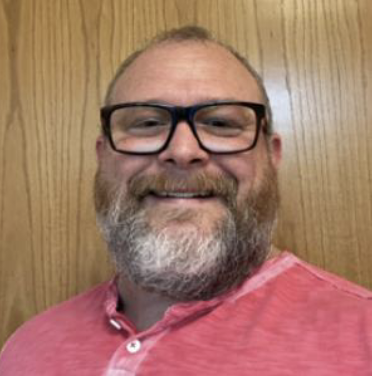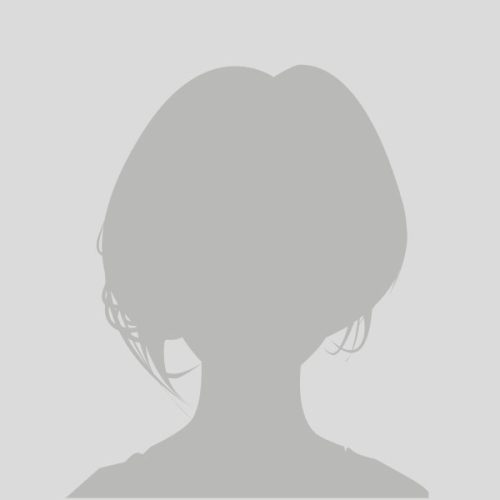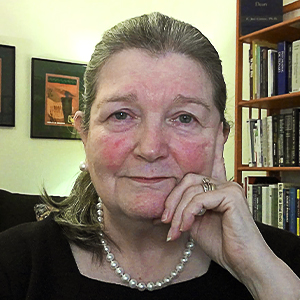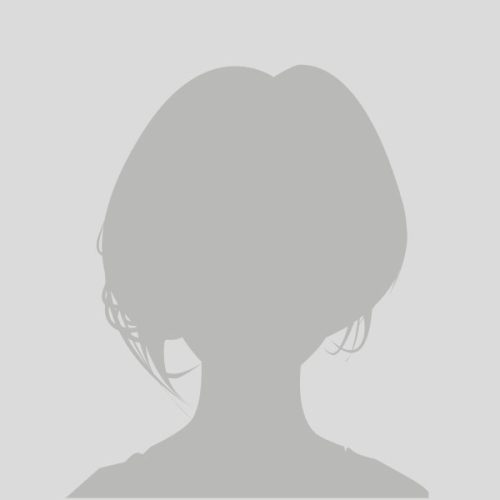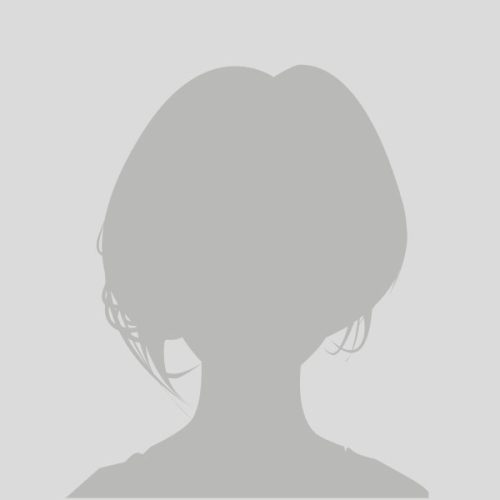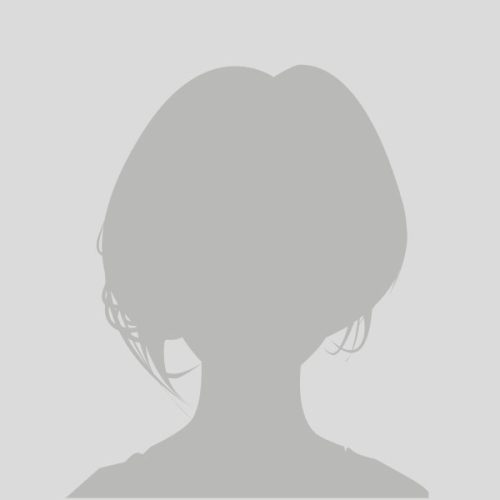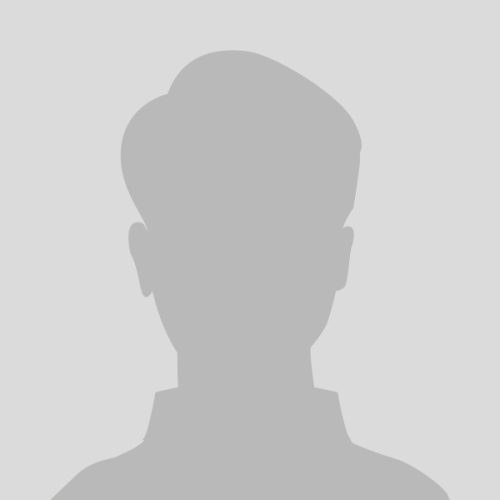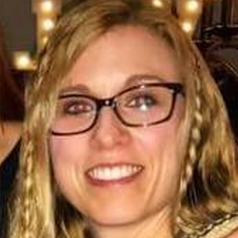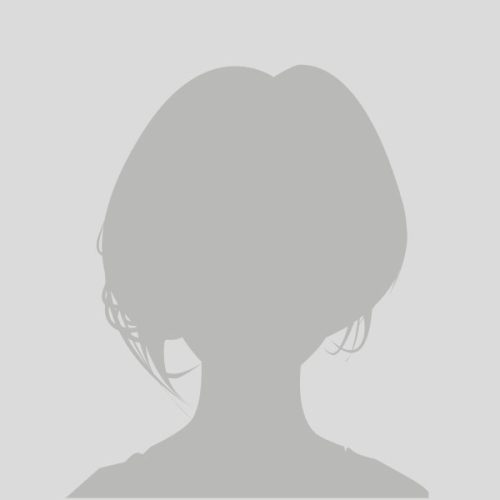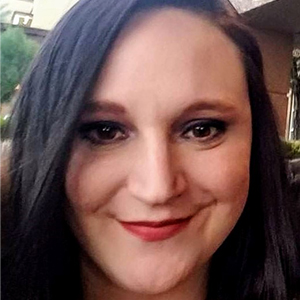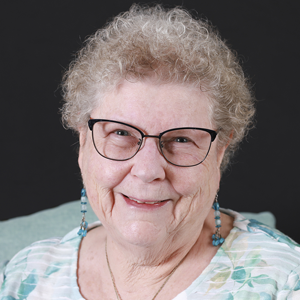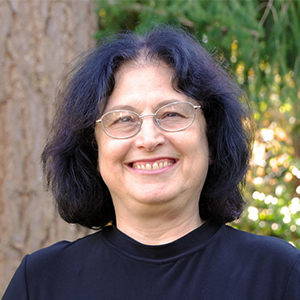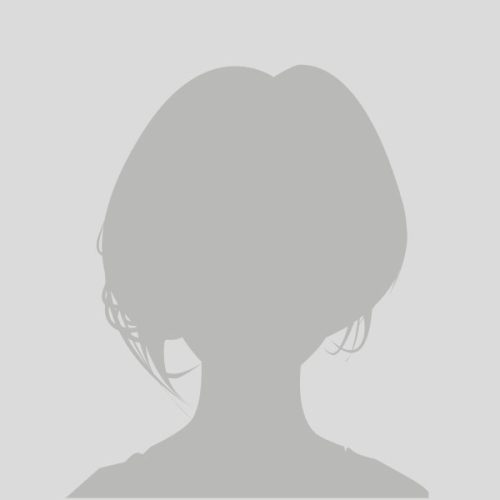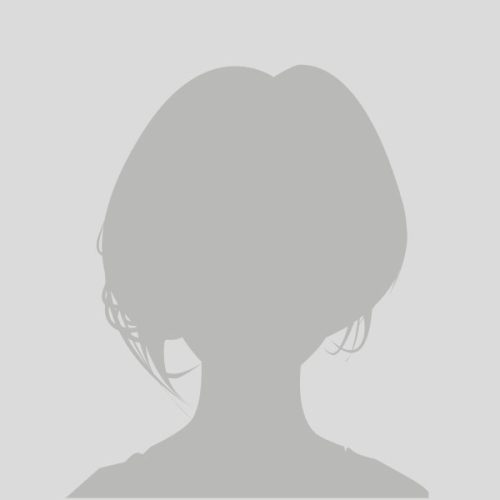 LCSW-A
Amanda Williford
Bio Coming Soon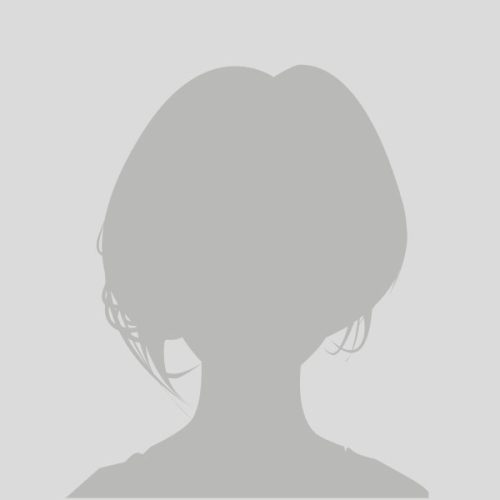 LICSW
Barbara Starr
Bio Coming Soon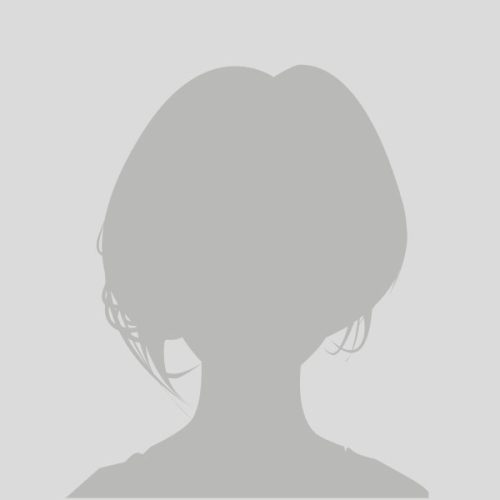 PhD, LMHC
Brenda Valenzuela Fortune
I am a Licensed Mental Health Counselor in the State of Washington. I received the Master of Arts degree in Psychology (Marriage and Family Therapy) from Chapman University in 2006 and Doctorate in Counselor Education and Supervision from Regent University in 2012.
I have had significant experience working with people from diverse cultural and ethnic backgrounds. Aside from private practice, I have worked in various settings including community mental health, church, school, community college, and both private and government agencies. I specialize in working with older teens and adults who are experiencing stress, anxiety, depression, attachment and adjustment issues, domestic violence, grief and loss, and parenting difficulties.
My passion is helping individuals, couples and families achieve emotional wholeness so that they can enjoy healthy and satisfying relationships. I draw from a variety of approaches, particularly from Cognitive Behavioral Therapy, Solution Focused Therapy, Bowenian Family Systems Therapy and Emotionally Focused Couple Therapy. As a member of the Asian­American community, I am keenly aware of the issues that immigrant families often experience, and am committed to helping them gain insight and master the skills they need to thrive. In addition to English, I speak Tagalog and Ilocano fluently.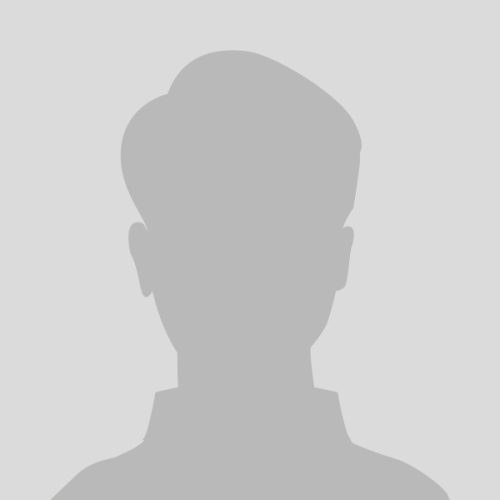 MSW, LICSW
Brendan Reilly
I am a Licensed Independent Clinical Social Worker in the State of Washington. I obtained my Bachelor of Arts degree in English from College of the Holy Cross in Worchester, Massachusetts in 1982. In 1987, I obtained the Master of Social Work degree, with a concentration in Clinical Psychology, from Columbia University in New York.
My areas of expertise include adolescent psychotherapy, marriage and family counseling, and chemical dependency issues. I have worked in the field of mental health and particularly with adolescents since 1982 in a wide variety of settings including outpatient private practice, group homes, residential treatment, hospital, and day treatment facilities.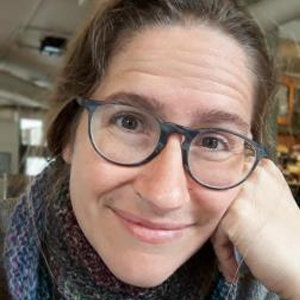 MD, PhD
Caitlin Rippey
I have over 7 years of psychiatric experience working with adults in outpatient and inpatient settings, and I believe it is a tremendous privilege to provide psychiatric care. I believe in an integrated approach to psychiatry that centers your experience and values. I strive to provide inclusive, culturally competent, trauma-informed care, and I have a particular interest in LGBTQ+ mental health.
I aim to work within Health at Every Size principles and practices. I believe in evidence-based prescribing and frequently work to safely deprescribe when appropriate. I work with adults age 18 and above.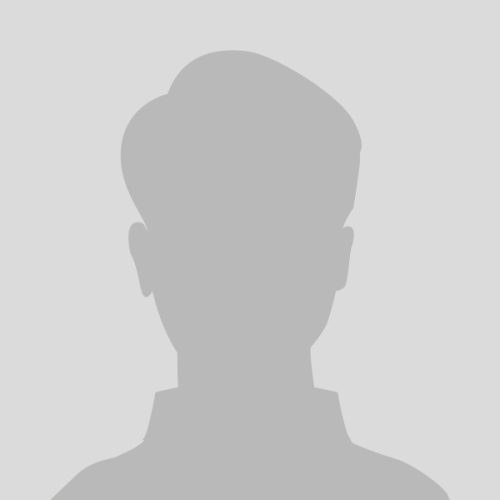 PsyD, LMFT
Catherine Murray
I am a Marriage and Family Therapist licensed in both Washington and California. I have have worked in the field of mental health and counseling for over thirty years, and I have been a member of the American Association for Marriage and Family Therapy since 1990. In 1990 I earned a Master of Arts degree in Psychology with an Emphasis in Behavioral Medicine (including stress management, hypnosis and biofeedback) from the University of the Pacific, Stockton, California. A Master of Arts degree in Marital and Family Counseling was earned from the University of San Francisco in 1993, and a Doctoral degree in Counseling Psychology was earned from the University of San Francisco in 2005.
My counseling and clinical training were conducted in several settings, including the Children's Health Council, an affiliate agency of Stanford University in Palo Alto, California (1997 – 1998). I completed a year long American Psychological Association (A.P.A.) Accredited Pre-Doctoral Internship in 2000. This program was a consortium between Central Lousiana State Hospital and Pineville Developmental Center, both in Pineville, Louisiana.
I mainly use Cognitive-Behavioral Therapy and Family Systems Theory, in which the relationships between people are the primary focus. I also draw from Narrative Therapy / Solution Focused Therapy and Reality Therapy / Choice Theory and other approaches to therapy. In Family Systems work, the relationships between people are the primary focus with the goal of improving the functioning of the family (or couple / group) or "system" as a whole. Emphasis is placed on each individual taking responsibility for his or her own actions, reducing blame and on all joining together to confront and solve the problems that have prevented optimal functioning.
I work with individuals, couples, families and groups, and with people of all ages, including children as young as four years of age (working with their parents, as well) to older adults. I especially enjoy helping those facing "life transitions" (such as deciding on a career), stress management / "burn out", adoption and relationship issues, as well as treating people who are experiencing symptoms of mood disorders (depression, bipolar disorder, etc.), anxiety disorders (including panic attacks). I utilize biofeedback as a learning tool, as well as offering hypnosis as an adjunct to talk therapy. I believe that therapy must be tailored to the individual, so I work to help you find the answers that are the right fit for you.
MSN, FNP, PMHNP-BC
Chanin Hanson
Chanin is a psychiatric mental health and family nurse practitioner board certified to treat children and adults.  Her background includes caring for families as a family nurse practitioner as well as using integrative modalities along with traditional therapies as a psychiatric mental health NP.
Her practice philosophy is focused on the primary goal of providing a holistic health focus that is geared toward pursuing the highest level of functioning and balance of the physical, environmental, emotional, social and spiritual aspects of her patients' lives in order to support their overall sense of well-being.  Promoting health, raising awareness in order to prevent illness. Chanin's focus will always be on the unique needs and nature of each person.
Areas of experience and interest include supporting patients with mental health issues surrounding Depressive Disorders, Anxiety Disorder, Substance Abuse, ADHD in children and adults, OCD, Mood Disorders, Autism and Dementia related disorders.  She has special interest in treating antepartum and postpartum mood disorders and working with patients in need of LGBQT and gender supportive issues.
Chanin lives in Northern California and is a nursing instructor with a specialty in supporting students in their mother-baby and pediatric clinical rotations at the hospital.  Her professional education includes a BSN from California State University, Chico (2000); an MSN/FNP from Sonoma State University (2011) and a post-master's certification for PMHNP from Maryville University (2020).  She enjoys building therapeutic relationships with her patients and being a part of their journey toward wellness.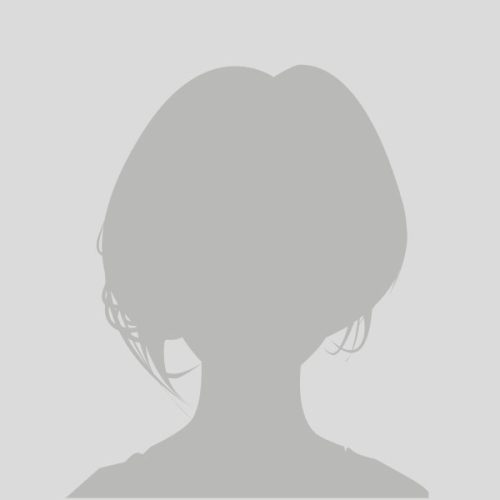 MS, LMHC
Christie Wright
I am a Licensed Mental Health Counselor in the State of Washington. I obtained my Bachelor Arts degree in Business Administration and Management in 1978 from the College of St. Benedicts. In 1994, I obtained my Master of Science degree in Counseling and Education from University of Dayton. I obtained certification for Clinical Counseling from the University of Dayton in 1998. I have worked in the field of mental health with children and adults for over fifteen years in a variety of settings. I have worked in private practice and in public mental health clinics, where I have worked as a supervisor and administrator in mental health and chemical dependency.
My areas of expertise include addiction, children's mental health, marriage and family counseling, PTSD, anxiety disorders, and depression. I also treat insomnia using CBT-I, a brief Cognitive Behavioral Therapy for insomnia.
MS, LMHC
Denise Merrill
I am a Licensed Mental Health Counselor in the State of Washington. I am also a Nationally Certified Counselor through NBCC. I received my Bachelor of Arts degree from Western Washington University in Human Services in 1998. I obtained my Master of Science degree in Mental Health Counseling from Capella University in 2010. I have satisfied Washington state's requirements to become a Child Mental Health Specialist.
I worked as a Certified Mediator and Mental Health Ombudsman from 1998 to 2007 for the Dispute Resolution Center of Kitsap County. In 2009 I began working in public mental health as a Child and Family Therapist, which continued until 2016. I have provided mental health services part-time in private practice mental health settings since 2013, and now I am available full-time to work with individuals and families.
My primary therapeutic orientation is Cognitive Behavioral Therapy. However, I use a variety of theoretical perspectives to address the individual needs of my clients. I have specialized training in Parent Child Interaction Therapy (PCIT), Trauma Focused Cognitive Behavioral Therapy (TF-CBT), Dialectical Behavior Therapy (DBT) for adolescents, and Motivational Interviewing (MI).
I have been a marriage and family instructor offering both individual and group learning opportunities for couples and parents to improve their interpersonal relationships. My experience in mediation has provided many years of experience in communication and conflict resolution skills. This experience is often used to help people move from anger to resolution.
I have a pragmatic orientation that focuses upon examining thoughts, beliefs, and how they influence behavior. By understanding, challenging, and being aware of our thoughts, beliefs, and feelings, one can respond differently and use those newly found skills to better manage life challenges.
I enjoy working with children and adults to address problems with adjustment, depression, anxiety, mood and emotional regulation, and behavioral problems. I believe that families are the foundation of our society, and helping families and individuals to find meaning and to work through their challenges is my focus.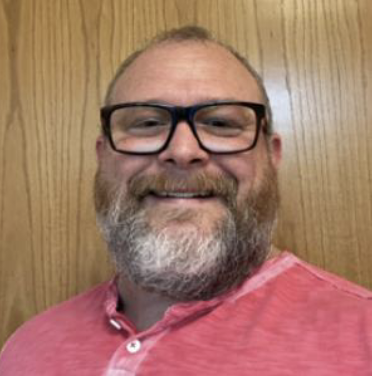 ND
Dr. Chris Cotner
Dr. Cotner uses the principles of Naturopathic Medicine to empower people towards optimal wellness.  He integrates medical wisdom from conventional, alternative, and complementary methods of treating mental health disorders in order to offer you the best care. His practice of Naturopathic Mental Health Care is a comprehensive, integrative practice approach, helping people achieve mental, emotional, and physical wellness.  Dr. Cotner works well with adolescents, adults, and seniors.  
Dr. Cotner enjoys weightlifting, hiking, birding and simply being outdoors.  He is a huge Seahawks fan!  He likes to grill and cook with nutritious foods. He and his wife Angie have a cat. He is a Christian and a member of a local church community.  
Completing his Bachelor Degree in Human Physiology and his Doctorate in Naturopathic Medicine, he completed his post-doctoral training in the Seattle area at an integrative clinic working primarily with mental health issues. He has been involved in the exercise and wellness arena for over 30 years having also completed the Institute of Functional Medicine training. He keeps current with his medical education through yearly continuing medical education coursework. 
Education and Certifications: 
Doctorate Degree in Naturopathic Medicine from Bastyr University, 2003

Certified, Institute of Functional Medicine training

Certified, The American Physician Institute Adult Master Pharmacology

Bachelor of Science in Physiology from Michigan State University, 1994
Memberships: 
Member, Washington Association of Naturopathic Physicians

Member, PsychANP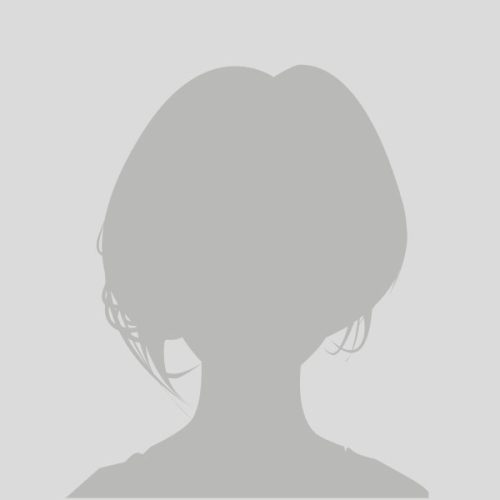 LMHCA
Erika West
Seeking counseling can be one of the hardest choices a person makes, but it is also one of the bravest decisions. My goal as a therapist is to provide a safe, accepting, and genuine space to talk and help my client learn to live their best life. Every person I see has unique vulnerabilities, experiences, and hidden personal strengths. In a world full of constant change, it is easy to get overwhelmed and feel lost. I hope to help individuals with anxiety, depression, and life stressors rediscover who they are and live in the present without constant fear of the future and reliving their past. When coming to see me there will be no judgment on a client's past, choices, or beliefs. Counseling should be a place where you can be yourself without feeling judged. I understand views and ideas across the spectrum and understand the diverse network of how culture, religion, age, and race can play into these beliefs.
I work with children, teens, and young adults. I have experience working with clients who have anxiety, depression, ADD/ADHD, addiction, family issues, and survivors of sexual assault. I enjoy working with a variety of clients from all walks of life, including but not limited to, those in the LGBTQ+ community, all sexual orientations, and all gender orientations.
I use a range of therapeutic models and interventions in order to serve my clients such as CBT, psychoeducation, ACT, and EFT. My counseling approach is very simple. I follow a person-centered therapy and humanistic therapy approach. I work with the client to help heal the body, mind, and spirit.
Work History:
I have experience working in drug and alcohol treatment facilities, Emergency Room and ICU medical assistant, Court/Legal Advocate, and Sexual Assault therapist in Special Assault Unit (SAU). My work history shines a light on my passion to help individuals through some of their toughest times in life and my compassion to be there to support them through the emotional challenges that they bring.
Education:
Bachelor degree from Central Washington University in Ellensburg, WA. –  General Psychology and Social Services in 2017
Master degree from Northwest University in Kirkland, WA. – Clinical Mental Health Counseling Psychology 2021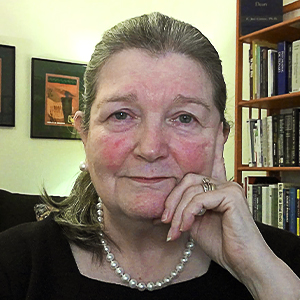 PhD
F. Jeri Carter
I am a Washington State licensed psychologist, and I have been practicing, teaching, and consulting for over 30 years. I earned a Ph.D. in Counseling Psychology from the University of Georgia in 1988, and a Psy.D. respecialization in Clinical Psychology from Widener University's Institute for Graduate Clinical Psychology in 1999. I completed concentrations in Assessment, Community/Prevention Psychology, and Geropsychology.
My clinical training internships were at Scottsdale Memorial Hospital and Mesa Lutheran Hospital, Scottsdale and Mesa, AZ (1985-1987), and at Albert Einstein Medical Center, Philadelphia, PA and Crozer-Chester Medical Center, Chester, PA (1997-1999).
My practice experience includes working with individuals, families, couples, children, adults, and older adults, addressing a wide range of issues and concerns, with emphasis on health/medical psychology, life and health transitions, the treatment of complex trauma and PTSD. I am especially interested in building and supporting resilience that enables people to live healthier, happier, and more productive lives.
Clinically, I work from an integrative broadly-based relational-developmental approach. This means that there are many different methods that we may use together to deal with the problems that you hope to address. However, in general, I follow an approach that focuses on your history of personal development and relationships as a way of understanding your current situation, and this helps to develop strategies for supporting you in the achievement of your goals.
MA, LMFT
Heather Carstens
I am a Licensed Marriage and Family Therapist in the State of Washington. I obtained a Bachelor of Arts degree in Psychology from Pacific Lutheran University in 1994. In 2001, I obtained my Master of Arts degree in Marriage and Family Therapy from Antioch University in Seattle. I have had experience in school districts as a family therapist and substance abuse counselor, working with teens in the school setting for the OESD.
I have been in private practice at Peninsula Psychological Center, Inc., P.S. since 2005, where I have worked with individuals, couples, and families, using Cognitive Behavioral Therapy, Brief, and Solution Focused therapies. I have also completed level two of the training program at the Gottman Institute for Marital Therapy.
I specialize in helping clients with communication issues, parenting, anxiety disorders, depression, and life transitions. I have experience with couples, teens, and military families. I work with patients with symptom reduction, increasing emotional health and moving forward in their personal growth.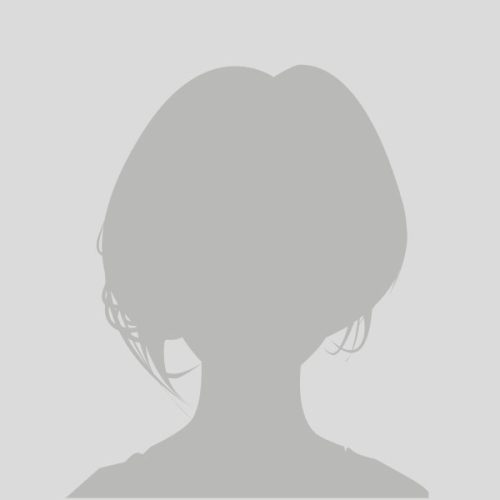 PsyD
Holly Roso
Bio Coming Soon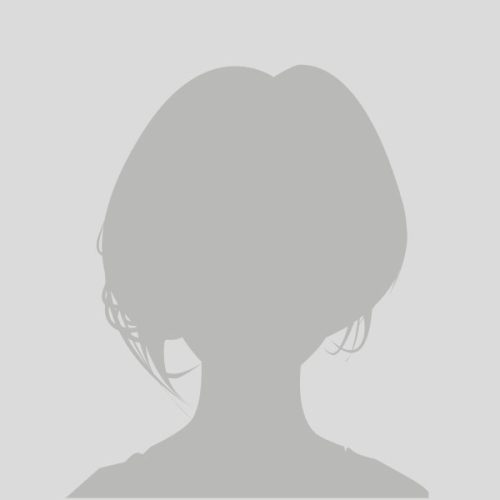 MC, LCMHC, LMHC
Jimita Baugh
I am a Licensed Clinical Mental Health Counselor (North Carolina) and Licensed Mental Health Counselor (Washington state). I was previously a Licensed Professional Counselor in Arizona.
I have had 20+ years of success working with teens and adults on personal growth, overcoming abandonment issues, adjustment problems, anger, anxiety, Borderline Personality Disorder, boundary issues, depression, dysfunctional patterns, emotional dysregulation, generational issues, grief/loss, Intermittent Explosive Disorder, parenting problems, patterns of abuse and victimization that impact parenting practices, PTSD, racial trauma, relationship problems, stress, and trauma. I attended Arizona State University, where I earned my Bachelor of Arts degree in Psychology in 1995 and my Master of Counseling degree in 1999. Since 1999, I have worked with youth and families who are, or have been, involved with Law Enforcement, the Juvenile Courts, Child Protective Services, the Foster Care System, and Family Courts, as well as those who simply want to improve the quality of their lives. My emphasis is always on helping my clients develop increased self awareness, self determination, and self exploration, and problem solving strategies to attain their stated personal goals. I help my clients free themselves from problematic thought patterns and behaviors so they are free to engage with themselves and others in healthier ways.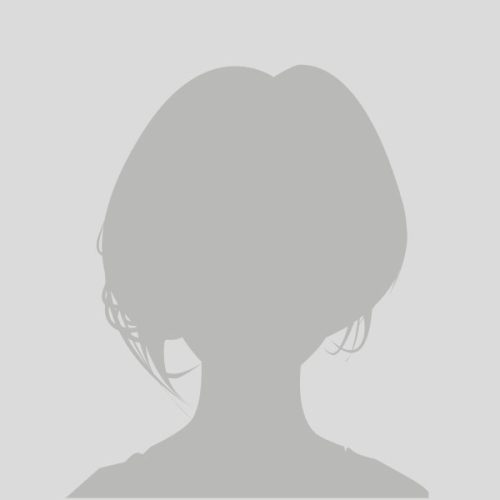 MSW, LICSW
Julie Parker
I have been a Licensed Independent Clinical Social Worker in the state of Washington since 2005. I obtained my Bachelor of Social Work degree in 1996 and my Master of Social Work degree in 1997 from the University of Hawaii in Honolulu.I have practiced as a licensed mental health clinician since then in a variety of clinical and administrative roles. I am a board certified EMDR clinician through EMDRIA, practicing EMDR since 2007. Although I specialize in the treatment of trauma using EMDR, I also have expertise in Cognitive Behavioral Therapy (CBT), Dialectical Behavioral Therapy (DBT), Rational Emotive Therapy (RET), anger and stress management, and play therapy. I use these various methods of treatments to provide marital counseling, family counseling and individual counseling.
I work with all ages, from age four and older, including chlidren, teens, adults and seniors. I treat grief and loss, depression, anxiety, panic attacks, esteem issues, relationship issues, divorce recovery, transition and communication issues, stress and anger management, Attention Deficit Hyperactivity Disorder, combat-related PTSD, and a variety of other issues. My approach is holistic, eclectic, and educational. I am dedicated to providing strategic, quality services to help clients to achieve their ideal goals for emotional and physical well-being.
ARNP-CNP, PMHNP-BC
Kathy Edison
I am a Psychiatric Mental Health Nurse Practitioner (PMHNP) licensed in the state of Washington, obtaining my Bachelor of Science degree in Nursing in 1996 from Oral Roberts University. In 2021, I completed my Master of Science in Nursing from University of South Alabama. I am also a member of the Golden Key International and Sigma Theta Tau International Honor Societies.
I have 26 years of experience in multiple areas of nursing and more than six years of experience in psychiatry with a wide range of experience ranging from adolescent, adult, and geriatric psychiatry, both in inpatient and outpatient settings.
Since completing board certification, I have continued my work in psychiatry at Laureate Psychiatric Clinic and Hospital in Oklahoma, where I have worked with adolescents, adults, and geriatric populations since 2019. I have experience with major depression, bipolar illness, anxiety, and major neurocognitive disorders with behavioral disturbance to name a few.
My clinical focus will be on medication management. Even so, for disorders such as depression, research shows the combination of medication and therapy may be more effective than either one alone. Choosing your personal treatment plan can be complicated, but together we will find a way through the maze and help you feel more like yourself again.
MSW, LSWAIC, MHP
Katie Ladenburg
Happiness comes from within. Sometimes you just need someone help you access it. Through a mindful and intuitive based approach my hope is to effectively and creatively help you tap into your inner source of strength that will lead you back onto your path of self-discovery. What you are seeking is seeking you!
I have worked with a variety of ages but have specialized in working with adolescent population and their families (14 years and older) the past 3 years in an inpatient residential program. I love working with all ages with topics particularly centered around self-growth, transition, helping to heal trauma, postpartum, and grief and loss.
I work with a wide variety of tools- keeping a client centered approach with a trauma informed lense such as (but not limited too): Cognitive Behavioral Therapy, Solutions Focused Therapy, Mindfulness, Art Therapy, Dialectal Behavioral Therapy, Motivational Interviewing, Neuro Linguistic Programming, EMDR certified, and Problem Solving Therapy. We can work together in rebuilding a healthier YOU!
If you are looking for an actively engaged counselor to walk beside you on your journey towards healing then please reach out.
"A tiny seed knew that in order to grow it needed to be dropped in dirt, covered in darkness, and struggle to reach the light." – Robert Louis Stevenson.
Areas of Specialty:
Anxiety
Depression
Trauma
Distress tolerance and coping skills
Treatment Modalities:
EMDR
Cognitive Behavioral Therapy
Solution Focused Therapy
Mindfulness
Expressive Arts and Creativity
Dialectical Behavior Therapy
Motivational Interviewing
Neurolinguistic Programming
Problem Solving Therapy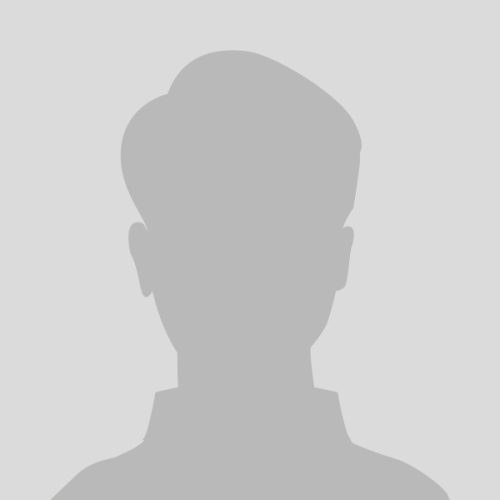 MSW, LICSW
Kenneth R. Collins
I am a Licensed Independent Clinical Social Worker in the State of Washington. My areas of specialization are adjustment issues in the workplace, marital counseling, post-treatment substance abuse counseling, and grief counseling. My career has included individual, couple, family, and group therapy, short-term employee assistance counseling, corporate coaching, and behavioral healthcare consultation to major corporations.
I completed my undergraduate studies at the University of Pittsburgh and received my Masters in Social Work degree in 1976 from Virginia Commonwealth University, which I attended on a scholarship from the National Institute on Alcoholism and Alcohol Abuse. I completed an internship at the Medical College of Virginia Alcoholism Treatment Program and focused my academic work on substance abuse treatment while working on my MSW degree.
From 1976 to 1981, I provided individual, marital and family counseling at family service agencies in Richmond, Virginia and Long Beach, California. I began a private practice in 1981 that included counseling, employee assistance consultation and post-treatment recovery groups.
In 1985, I joined the staff of the employee assistance program at Chevron and was promoted to Program Manager in 1989, where I supervised a staff of nine full-time and six part-time counselors. While at Chevron, I helped redesign the company's substance abuse benefit and substance abuse follow-up procedures, which resulted in raising the two-year retention rate for treated employees from 50% to 75% and was recognized by the company's Vice Chairman for my work with impaired executives.
In 1999, I began a consulting service that included direct employee assistance services, evaluation of employee assistance programs for corporate clients and individual and marital counseling. During this time, I took several classes in grief counseling at the UC Berkeley Extension Program. I continued my consulting practice until 2013, concluding with a benchmarking study of international employee assistance programs for Boeing Corporation.
My approach to treatment includes Cognitive Behavioral Therapy for short-term counseling, Emotionally Focused Treatment for marital issues and small group supportive follow-up for individuals who have completed an inpatient or intensive outpatient program for substance abuse disorders.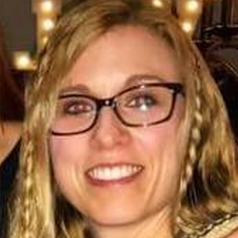 MSN, PMHNP-BC, RDMS
Keri Damsgaard
Keri is a board-certified psychiatric nurse practitioner who began her nursing career 11 years ago.  Her first years consisted of caring for stroke, cardiac, and various other patients in an inpatient hospital setting before becoming a nurse care coordinator in an outpatient clinic.  Here she helped to educate patients about their medical conditions, assisted in finding them community resources, and acted as a liaison between patients and their insurance companies.
Keri feels that each patient is on their own journey in life, and that she is here to assist them in becoming the best version of their chosen selves.  Whether it be through holistic lifestyle changes, evidence-based medication management, or a combination of the two, Keri assists patients in determining their goals for treatment and helps guide them on their path to the life they want to lead.
When not in the office, you will find Keri and her partner in their barn, working with their horses, and doing outdoor projects around their farm.
Education and Certifications:
Master of Science in Nursing, Psychiatric Mental Health Nurse Practitioner, from Gonzaga University
Diagnostic Medical Sonographer Certification- Johns Hopkins School of Medical Imaging
Memberships:
Association of Advanced Practice Psychiatric Nurses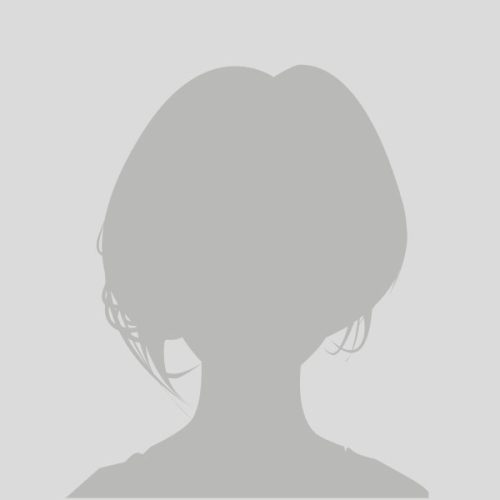 PsyD
Leslie Savage
I am a Psychologist licensed in the State of Washington. I obtained my Bachelor of Science degree in Psychology in 1978 from Chapman University in Orange, California. In 1978, I received my Master of Arts degree from Chapman University. In 2001, I obtained my Doctoral degree in Clinical Psychology from Washington School of Professional Psychology. I also have credentials as a Mental Health Counselor and Drug and Alcohol Counselor, and I am Nationally Certified as a School Psychologist. I am also trained as an EMDR therapist.
I have over thirty years of experience in the mental health field. I am experienced in providing psychological evaluations as well as individual, group, family and couples therapy. I specialize in trauma treatment. I also specialize in the evaluation and treatment of Asperger's Disorder and Autism Spectrum Disorders, and the treatment of insomnia using Cognitive Behavioral Therapy for Insomnia (CBT-I).
In therapy, I work from a constructivist/existential perspective , and practice from an egalitarian point of view.
PhD
Rose VandenBerghe
I am a Licensed Mental Health Counselor. This license was obtained by meeting standards of training, examination and experience. I am also a clinical member of the American Mental Health Counselor's Association, the State of Washington Mental Health Counselor's Association, and the Jungian Psychotherapist's Association. I obtained my Bachelor of Arts degree in Humanities from the University of Washington in 1997, and my Master of Arts degree in Clinical Psychology from the Washington School of Professional Psychology in 2002. I completed my Doctorate in Depth Psychology at Pacifica Graduate Institute, California in 2014. I am certified by the State of Washington as a Geriatric Mental Health Specialist.
I have over 18 years of experience in the mental health field, practicing in a variety of settings including mental health agencies, university counseling centers, hospital-based behavioral health programs and private practice. I enjoy working with adults from 18-98 years of age.
My basic therapeutic orientation is client-centered and psychodynamic. I may also employ cognitive-behavioral or mindfulness approaches as appropriate to client needs. I believe compassion is the heart of good therapy, and I help clients to clarify their own therapeutic goals and move in their chosen direction toward healing and growth. My specialties include anxiety and mood disorders, grief, long-term personality issues, older adult issues, psychodynamic psychotherapy — including dreamwork.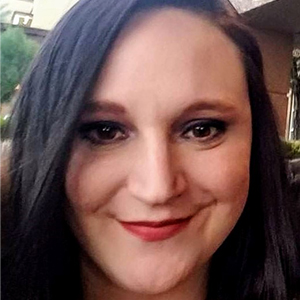 MA
Sarah Folger
I provide individual mental health counseling for adults, integrating several different therapeutic styles and modalities, depending on what best fits the client and their needs.  I view the counseling relationship as a collaborative partnership based on safety, honesty, and trust.
My approach to therapy is holistic and client-centric.  As your counselor, my priority is to provide a safe and empathic environment to explore your thoughts, feelings, and goals.  I will help to identify personal strengths and areas of growth and change while working towards self-acceptance and satisfaction in your relationships.  Some of the therapy models I will use are built on a foundation of the person-centered/humanistic modalities; and may include an eclectic use or mix of emotionally focused, trauma-focused, narrative, Cognitive behavioral, Dialectical behavioral, and mindfulness-based therapies.
While therapy can help to bring about welcome change, the process may give rise to uncomfortable thoughts, feelings, and memories. The way to a life of peace may not be without effort, but the freedom that results is a treasure that no one can take away from you.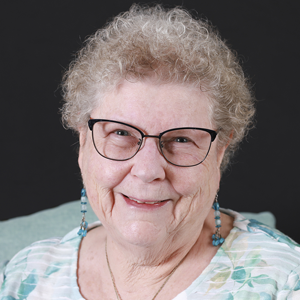 MSW, LLC, LICSW
Susan Heng
I am a Licensed Independent Clinical Social Worker in the State of Washington. In 1969, I obtained a Bachelor of Science degree in Sociology from Iowa State University. I earned the Master of Social Work degree from the University of Iowa in 1985.
I am a Board Certified Diplomate in Clinical Social Work, a Registered Play Therapy Supervisor, and Certified Post Adoption Specialist. I am certified in EMDR and IBSR. I have over 30 years of psychotherapy and counseling experience with children, teens, families, adults, and seniors. I specialize in play therapy and enjoy engaging children to communicate through play, working closely with their parents. I have extensive experience with sexual abuse treatment. I enjoy working with survivors of abuse and EMDR and IBSR techniques are often used to assist in their recovery. I often treat clients with anxiety, Obsessive Compulsive Disorder, depression, self-esteem issues, grief and loss, Attention Deficit Hyperactivity Disorder (ADHD), post adoption issues, behavioral problems, academic problems, mild to moderate Autism Spectrum Disorder (Autism), and problems associated with aging.
MA, LMFT
Tim Jenkins
Tim is a licensed Marriage and Family Therapist (LMFT) and has been with The Evergreen Clinic since 2008. He works with couples and families through depression, anxiety, personality disorders, midlife transitions, sexual and gender identity, spirituality, dreamwork, depth psychology, CBT, imagery, emotionally focused therapies, and clinical supervision. Tim considers himself a bit of a geek who loves to read, watch films, cook, travel, and exercises regularly (but under protest). He is currently pursuing a PhD. in depth psychology.
Education:
MA in Family Therapy, Antioch University
MA in English, University of North Carolina at Chapel Hill
Memberships and Leadership Positions:
Adjunct Professor, Antioch University, 2007 to present
Member, Washington State Association of Marriage and Family Therapists
Member, American Association of Marriage and Family Therapists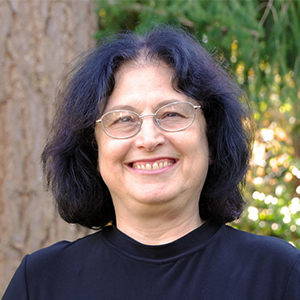 MEd, LMHC
Vilma Boon
I am a Licensed Mental Health Counselor in the State of Washington. I obtained my Bachelor of Arts degree in Political Science from Rutgers University in New Brunswick, New Jersey in 1983. In 1994, I obtained a Master of Arts degree in Counseling from Clemson University in Clemson, South Carolina.
I have over twenty years of clinical experience working as a psychotherapist in private and public mental health clinics. I provide psychotherapy for clients experiencing depression, anxiety, compulsive and impulsive behavioral difficulties.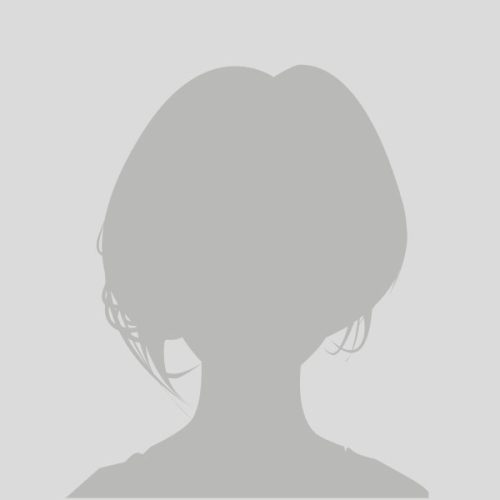 LMHC, SWAIC
Youri Archer
My approach to therapy is holistic and client centric.  As your counsellor I aim to provide a safe and empathic environment to explore thoughts, feelings and goals.  I will help to identify personal strengths and areas of growth and change, while working towards self-acceptance and satisfaction in your relationships.  Some of the therapy models I use:  Cognitive Behavioral Therapy, Trauma Informed Care, Internal Family System, Motivational Interviewing and Dialectical Behavioral Therapy.