Providing our Community Professional, Caring & Confidential Psychiatric Mental Healthcare since 1991
Our Practice Conveniently Offers…
Anxiety & Stress Management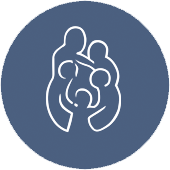 Welcome to Peninsula Psychological Center Inc., P.S.
Peninsula Psychological Center, Inc., P.S. is a group psychological center that was founded in 1991. We have five offices, with our main office located in Silverdale, and other locations in Port Orchard, Port Hadlock, and Poulsbo.
Our center provides psychiatry, psychology, counseling, and marriage & family therapy. Providers at Peninsula Psychological Center, Inc., P.S. have been providing mental health services for many years.
Our mission is to provide the community with professional, caring, and confidential mental health care. We have therapists with specialties in many areas, including child, adolescent, adult, and marital therapy. Our center provides Employee Assistance Program (EAP) services as well as consultation to schools, businesses, and other agencies.
Many Healthcare Workers Have Been in Need of Mental Health Services
Since the start of the COVID-19 pandemic, many healthcare workers have been in need of mental health services. Our highly-regarded centers offer a wide range of mental health services to all healthcare workers – schedule an appointment with one of our centers today.
Hours of Operation
Sunday: Closed
Monday: 9:00 am. – 5:00 p.m.
Tuesday: 9:00 am. – 5:00 p.m.
Wednesday: 9:00 am. – 5:00 p.m.
Thursday: 9:00 am. – 5:00 p.m.
Friday: 9:00 am. – 5:00 p.m.
Saturday: Limited Saturday Appointments Available